Alexander the Great Cocktail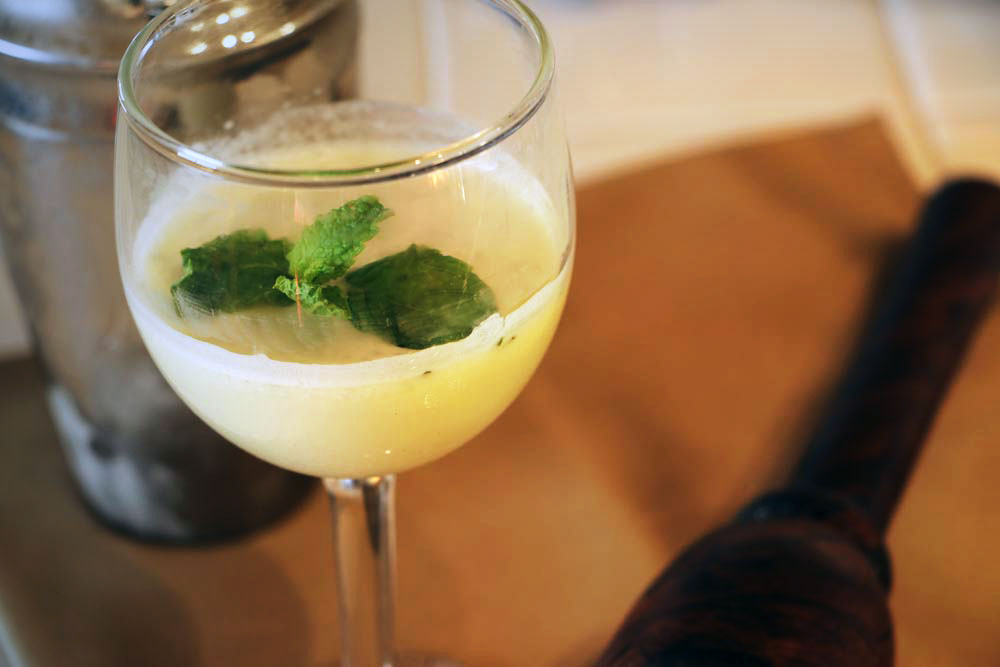 A twist on Mr. Boston's Alexander's Sister Cocktail from 1935, our Alexander the Great replaces Creme de Menthe with fresh Spearmint leaves and Absinthe for a vibrant creamy after-dinner treat.
Ingredients
5-6 Fresh Spearmint Leaves
2 Teaspoons of Cane Sugar
1/3 oz Heavy Cream
1- 2 Dash Absinthe

1 ounce Bootleg Botanicals Gin No.6
Muddle

Combine sugar and mint leaves into a shaker and muddle the mint to release the oils from the leaves.
Shake

Over the mixture over ice and strain into a 4 ounce stemmed glass. Garnish with a mint leaf for a fancier drinking experience.
Add

The cream to the shaker and stir until all of the sugar granules have dissolved. Next, add the Absinthe and Gin.
Pro Tip:
Don't over muddle the mint. Releasing too much chlorophyll will affect the flavor of your cocktail.
Pony = 1 fluid ounce
Typical "shot" = 1-1/2 fluid ounces
Jigger = 1-1/2 fluid ounces
Bar Spoon = 5 ML or 1 Teaspoon
Splash / Dash = Approx. 1/4 Teaspoon
Dram = 1/8 fluid ounce