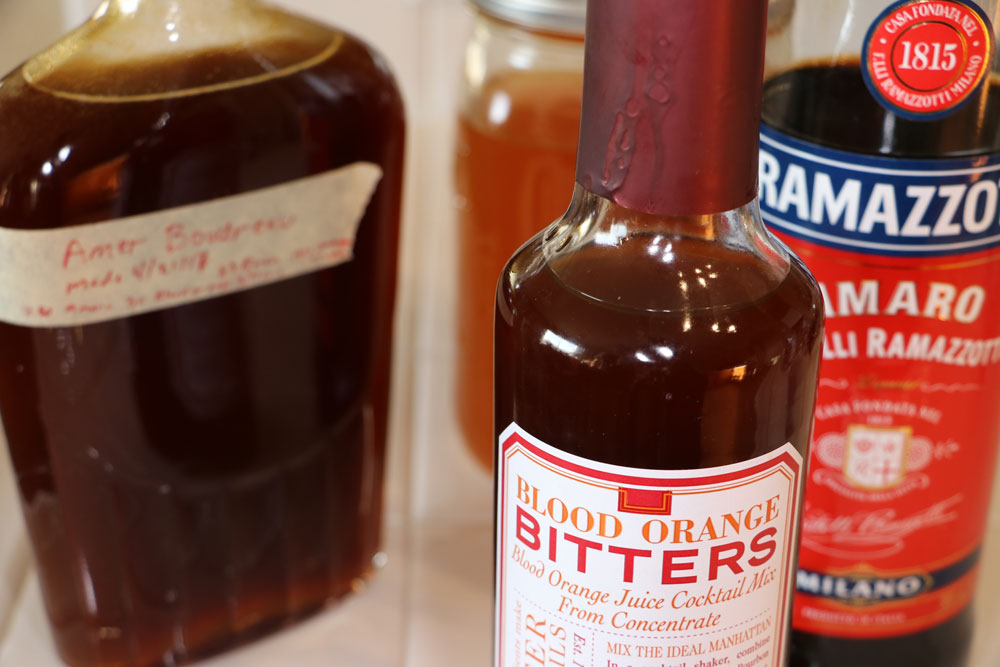 Jamie Boudreau spent a lot of time developing a replacement for Amer Picon, a French liqueur no longer available in North America. We reduced the portions of each ingredient by a factor of 9 for those of you who would like to try it at home without the expense of producing 3 finished bottles. Check out this link to view Jamie's recipe in its entirety.
Ingredients
250 ML of Amaro Ramazzotti
29.58 ML of Stirrings Blood Orange Bitters
83.3 ML of Evian
197.157 ML of Homemade Orange Tincture
Steep

Dried orange peels in high proof neutral grain alcohol such as Everclear or Gem Clear for 1 month.
Filter

Once fully infused, filter out the orange peel and save your orange tincture in a tightly sealed jar in the refrigerator.
Combine

All of the Amer Boudreau ingredients listed above in a resealable bottle and shake the mixture to blend the ingredients together.
Refrigerate

Store your Amer Boudreau in the refrigerator and allow the mixture to mellow for at least one week.
Pro Tip:
Don't over muddle the mint. Releasing too much chlorophyll will affect the flavor of your cocktail.
Pony = 1 fluid ounce
Typical "shot" = 1-1/2 fluid ounces
Jigger = 1-1/2 fluid ounces
Bar Spoon = 5 ML or 1 Teaspoon
Splash / Dash = Approx. 1/4 Teaspoon
Dram = 1/8 fluid ounce