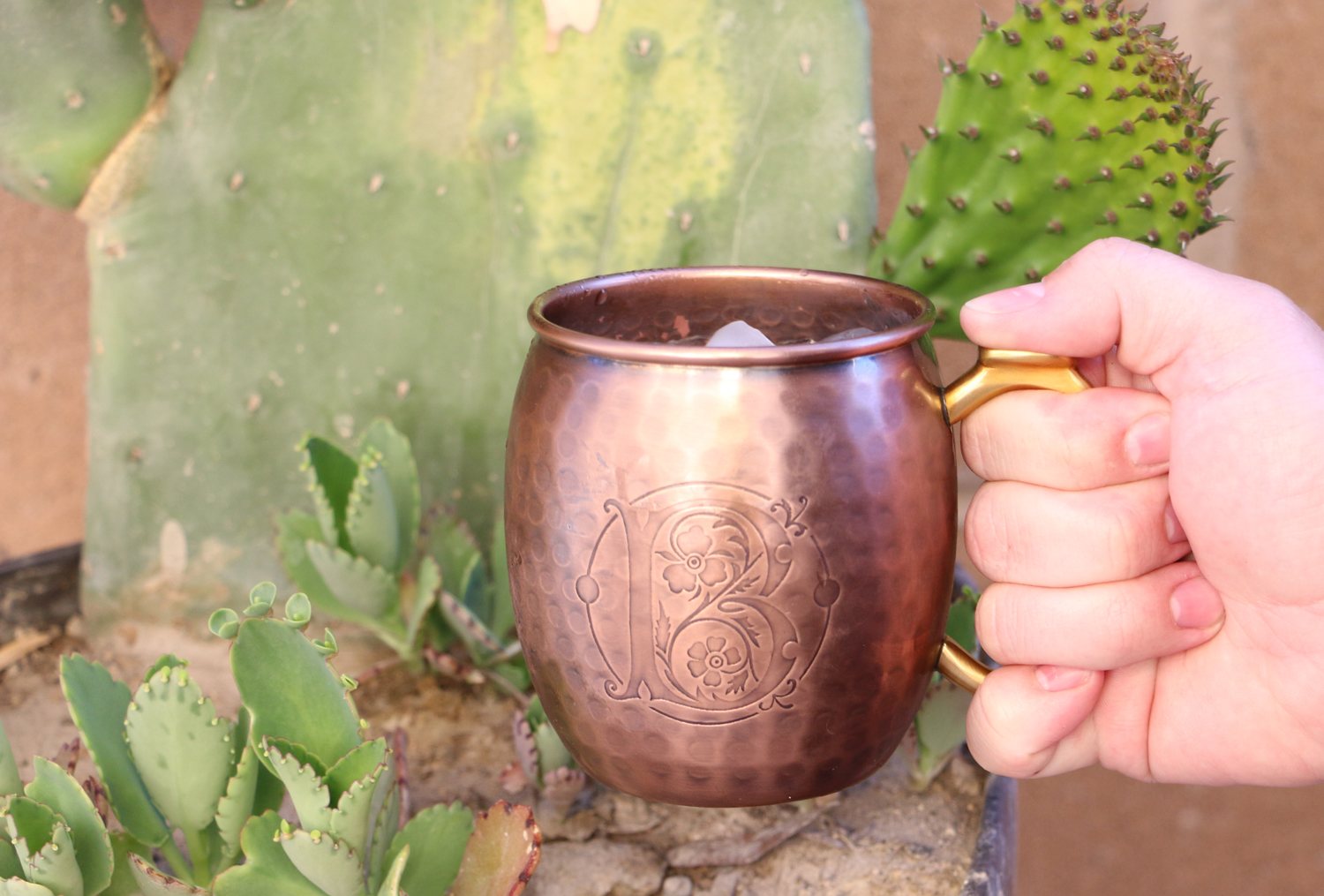 A refreshing twist on a Prickly Pear margarita, the Arizona Mule boasts a beautiful bright pink appearance and sweet citrus notes. Definitely a must try on a hot summer afternoon.
Mix
Prickly Pear Cactus syrup, tequila & lime juice together.
Stir
All the ingredients gently to retain the carbonation of the ginger beer.
Serve
In a chilled copper mule mug over ice. Garnish your masterpiece with a piece of Prickly Pear candy and / or a lime wedge for a festive pop of color.
Glass Style:
Copper Mule Mug
Pro Tip:
Homemade Ginger Beer offers the more Ginger kick and less sugar that most store bought brands. It's also packed with gut-healthy probiotics.
Pony = 1 fluid ounce
Typical "shot" = 1-1/2 fluid ounces
Jigger = 1-1/2 fluid ounces
Bar Spoon = 5 ML or 1 Teaspoon
Splash / Dash = Approx. 1/4 Teaspoon
Dram = 1/8 fluid ounce