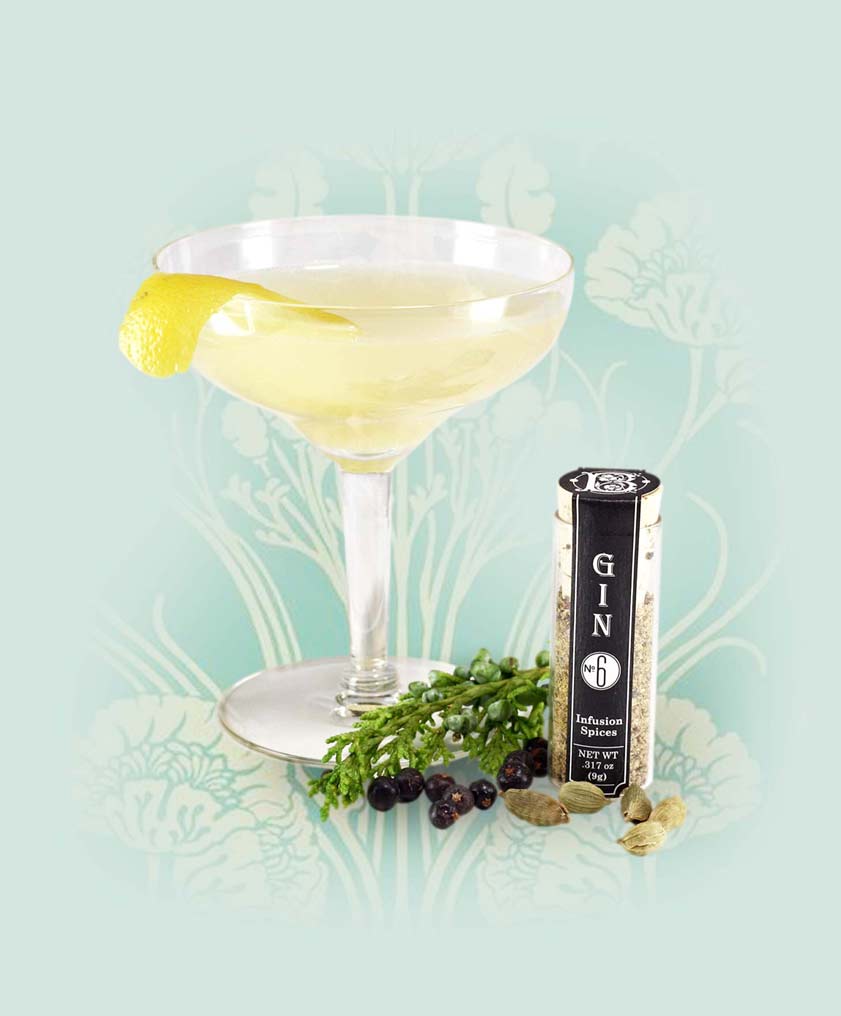 One of the best Gin recipes to come out of the Prohibition era! Originally designed to mask the taste of homemade Gin at the time; The Bee's Knees Cocktail is a refreshing blend of natural honey, freshly squeezed lemon juice and Gin. We enjoy this cocktail with Bootleg Botanicals Bathtub Gin No.6 which offers a botanical palette beyond a typical Juniper heavy Gin. Other Gins that would work well with this recipe are Hendricks or Bombay Sapphire.
Ingredients
2 oz. of Gin
.5 oz. Natural Honey
.5 oz warm water
1 oz. Freshly Squeezed Lemon Juice
Infuse
If you handcrafting your own compound Gin using Bootleg Botanicals Gin No.6 you will want to prepare the Gin in advance using the instructions found in your kit. Typical infusion time to make 1 liter of Gin is 4-12 hours.
Mix
Add your lemon juice and honey to a shaker and stir the liquid until all the honey has dissolved into the lemon juice.
Add
2 fluid ounces of Gin to your shaker and fill the shaker 1/2 will ice.
Stir & Serve
Stir the ingredients over ice for a good 30 secs to thoroughly mix all the flavors together before straining your cocktail into a lowball or coupe glass to serve. Garnish your masterpiece with lemon peel or zest to dress it up and serve!
Pony = 1 fluid ounce
Typical "shot" = 1-1/2 fluid ounces
Jigger = 1-1/2 fluid ounces
Bar Spoon = 5 ML or 1 Teaspoon
Splash / Dash = Approx. 1/4 Teaspoon
Dram = 1/8 fluid ounce