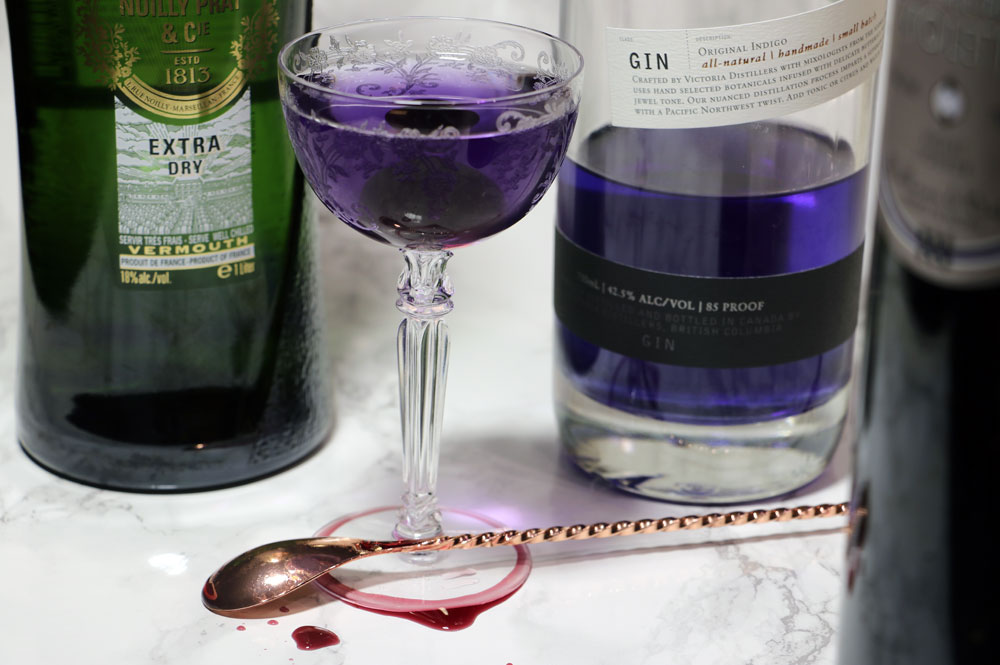 Inspired by All Hallows Eve, this dark beauty is the perfect addition to your spirited haunts.
Ingredients
1 Jigger Gin
3/4 ounce Dry Vermouth
1/3 ounce Creme Violette
1 Black Cherry
Mix

Ingredients into a shaker and stir over ice.
Strain

Into a 3 ounce cocktail glass and add a single black cherry.
Pro Tip:
Always keep your Vermouth refrigerated after opening the bottle. Vermouth is a wine based spirit that should be treated as you would a bottle of wine.
Pony = 1 fluid ounce
Typical "shot" = 1-1/2 fluid ounces
Jigger = 1-1/2 fluid ounces
Bar Spoon = 5 ML or 1 Teaspoon
Splash / Dash = Approx. 1/4 Teaspoon
Dram = 1/8 fluid ounce