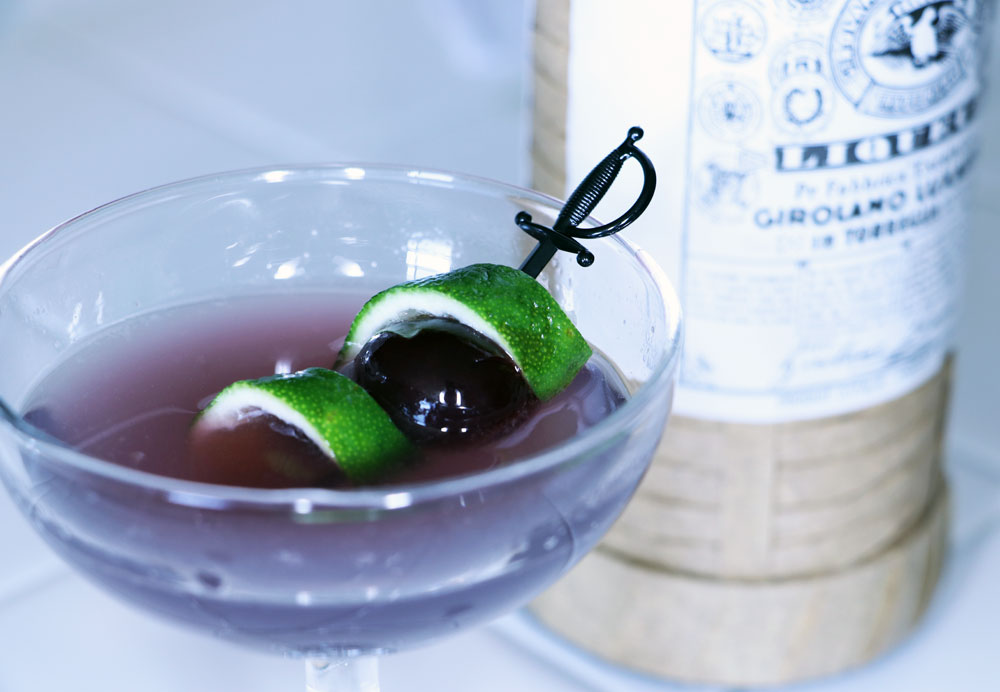 The Blue Devilish Cocktail was discovered while trying to "fix" Mr. Boston's 1935 Blue Devil recipe. The addition of Creme de Violette brings out the blue coloring befitting the moniker while beefing up the volume of Creme Yvette add a delicious berry sweetness to bring everything together.
Ingredients
3/4 ounce Bootleg Botanicals Compound Gin No.6
1/3 ounce fresh squeezed lime juice
1/3 ounce Luxardo Maraschino liqueur
3/8 ounce Creme Yvette
1/4 ounce Creme de Violette
Shake
Combine all the ingredients into a cocktail shaker with ice and shake for approximately 15 seconds.
Strain
Using a Hawthorne strainer, transfer your cocktail into a 3 ounce stemmed cocktail glass and garnish with a lime twist and cherry.
Pro Tip:
Always go with freshly squeezed lime juice over juice from concentrate.
Pony = 1 fluid ounce
Typical "shot" = 1-1/2 fluid ounces
Jigger = 1-1/2 fluid ounces
Bar Spoon = 5 ML or 1 Teaspoon
Splash / Dash = Approx. 1/4 Teaspoon
Dram = 1/8 fluid ounce