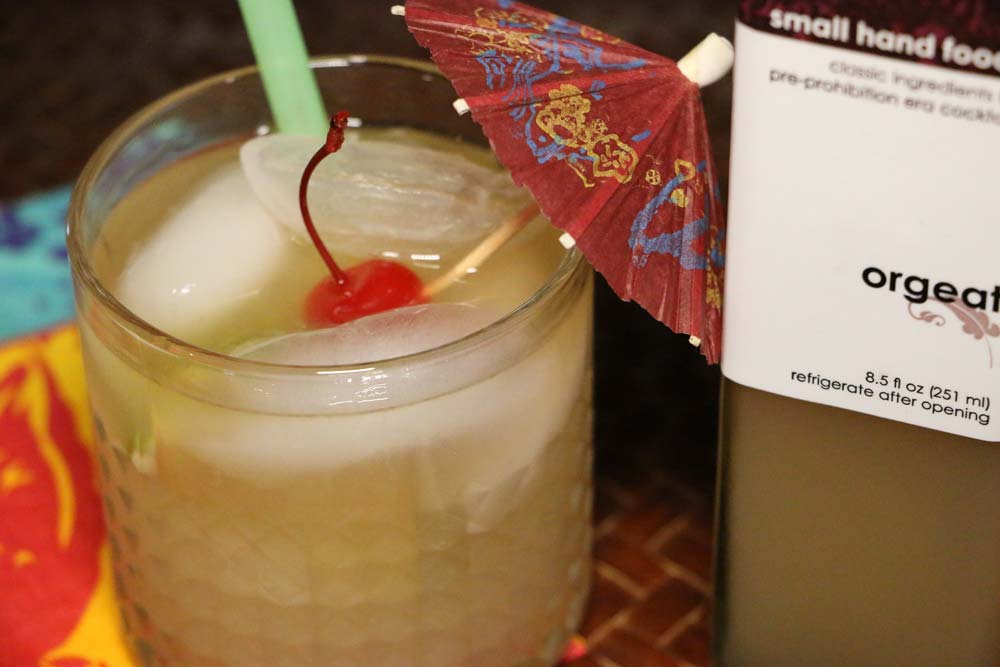 A classic tropical Rum cocktail. A couple of these and you'll be dancing the Hula in no time!
Ingredients
1 Jigger of White Rum
1/2 oz of Orange Curaçao
1/2 oz Orgeat Syrup
1/2 oz Fresh Lime juice
3/4 oz Dark Rum
Suggested Ingredients
Appleton Estate Jamaica Rum
Bacardi White Rum
Small Hand Food Orgeat Syrup
Harlequin Orange Liqueur
Combine
Your white Rum, Orgeat syrup, Orange liqueur and lime juice in a shaker with ice cubes.
Shake
Give the ingredients a good shake to thoroughly mix things up.
Strain
The contents of your shaker into a low ball glass filled with ice.
Float
Your dark rum on top, add a lime wedge & cherry and enjoy!
Pro Tip:
Homemade Ginger Beer offers the more Ginger kick and less sugar that most store bought brands. It's also packed with gut-healthy probiotics.
Pony = 1 fluid ounce
Typical "shot" = 1-1/2 fluid ounces
Jigger = 1-1/2 fluid ounces
Bar Spoon = 5 ML or 1 Teaspoon
Splash / Dash = Approx. 1/4 Teaspoon
Dram = 1/8 fluid ounce