Drinking Through History
Join us as we learn about the history of cocktails dating back to the 1800's one sip at a time.
The
Elizabeth Taylor Cocktail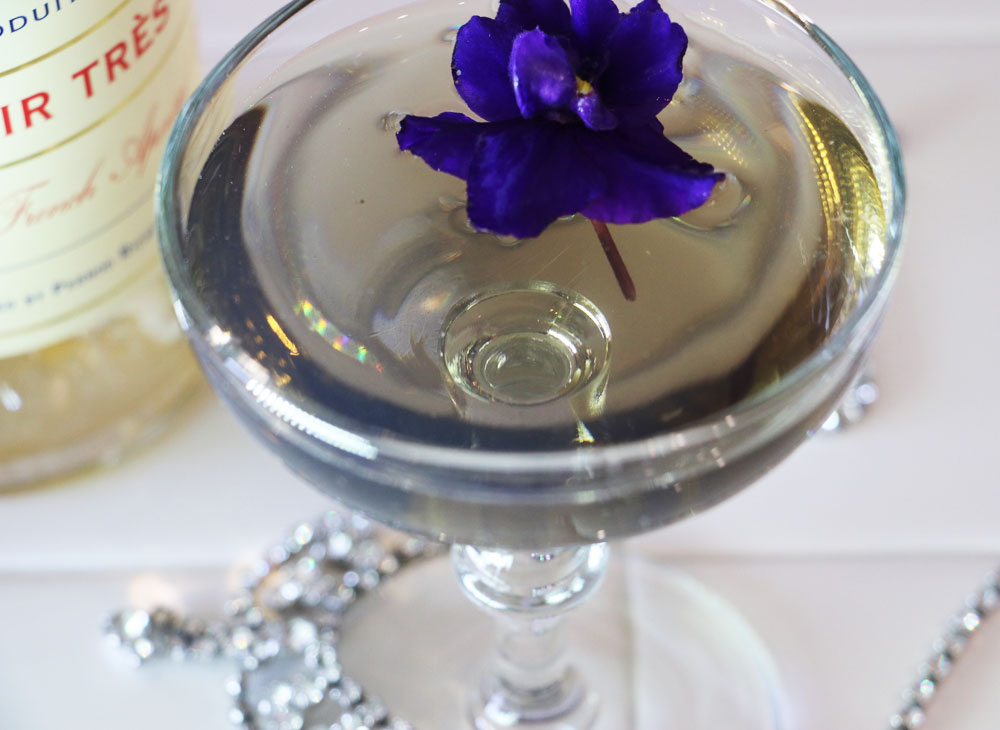 Inspired by the actress' famous violet colored eyes, the Elizabeth Taylor is a delicate floral cocktail crafted from compound Gin, herbal infused white wine and Violet petal liqueur.
We enjoyed this cocktail with our homemade Bootleg Botanicals Botanical Gin but I could see this working with an Old Tom or Uncle Val's in a pinch.
Ingredients
1 ounce Compound Gin

1 ounce Lillet Blanc

1/4 ounce Creme de Violette
Combine

Mix all the ingredients into a metal shaker, add a large ice cube and stir until the drink is thoroughly chilled.
Serve

Strain your cocktail into a 4 ounce stemmed cocktail glass and garnish with a violet flower if desired.

The Elizabeth Cocktail is lovely served in a classic coupe glass. If you have one, a vintage piece is the perfect size for this dainty drink.
Pro Tip:
Sorry Bond but Gin cocktails should always be stirred and not shaken! Shaking your Gin over ice causes it to become cloudy and ruins the presentation of your masterpiece.
Pony = 1 fluid ounce
Typical "shot" = 1-1/2 fluid ounces
Jigger = 1-1/2 fluid ounces
Bar Spoon = 5 ML or 1 Teaspoon
Splash / Dash = Approx. 1/4 Teaspoon
Dram = 1/8 fluid ounce