Drinking Through History
Join us as we learn about the history of cocktails dating back to the 1800's one sip at a time.
The
Blackened Soul Cocktail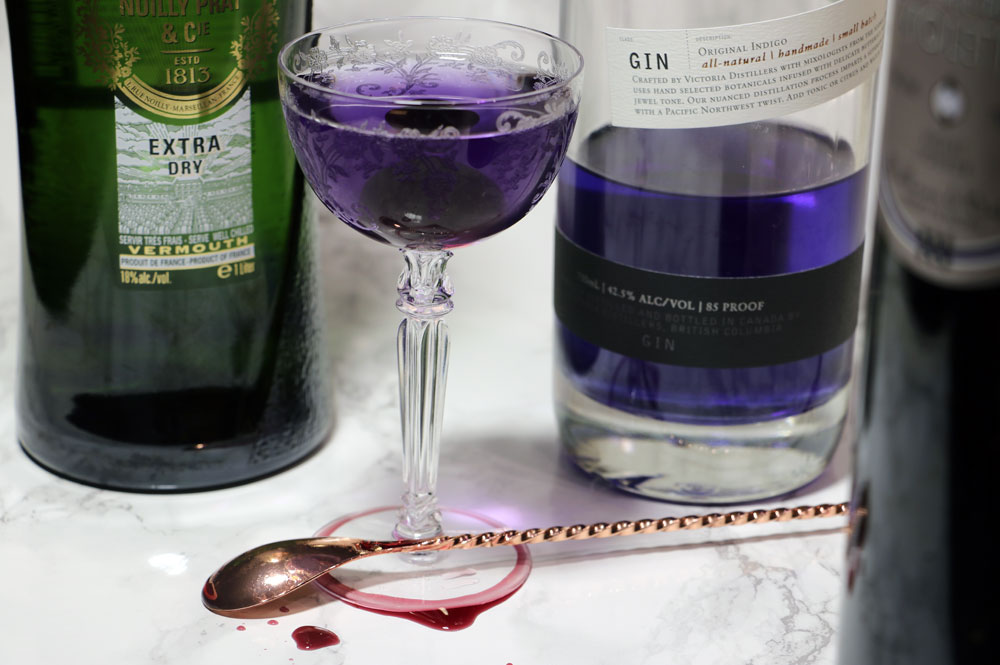 Inspired by All Hallows Eve, this dark beauty is the perfect addition to your spirited haunts. If you're in need of a spooky Halloween party cocktail, look no further.
Ingredients
1 Jigger Compound Gin

3/4 ounce Dry Vermouth

1/3 ounce Creme Violette

1 Black Cherry
Combine

Ingredients into a shaker and stir over ice.
Serve

Into a 3 ounce coupe cocktail glass and add a single black cherry.
Pro Tip:
Remember not to turn your Gin cocktail ghostly!
Shaking your Gin over ice causes it to become cloudy and ruins the presentation of your masterpiece.
Pony = 1 fluid ounce
Typical "shot" = 1-1/2 fluid ounces
Jigger = 1-1/2 fluid ounces
Bar Spoon = 5 ML or 1 Teaspoon
Splash / Dash = Approx. 1/4 Teaspoon
Dram = 1/8 fluid ounce