Drinking Through History
Join us as we learn about the history of cocktails dating back to the 1800's one sip at a time.
The
Pumpkin Eggnog Latte Cocktail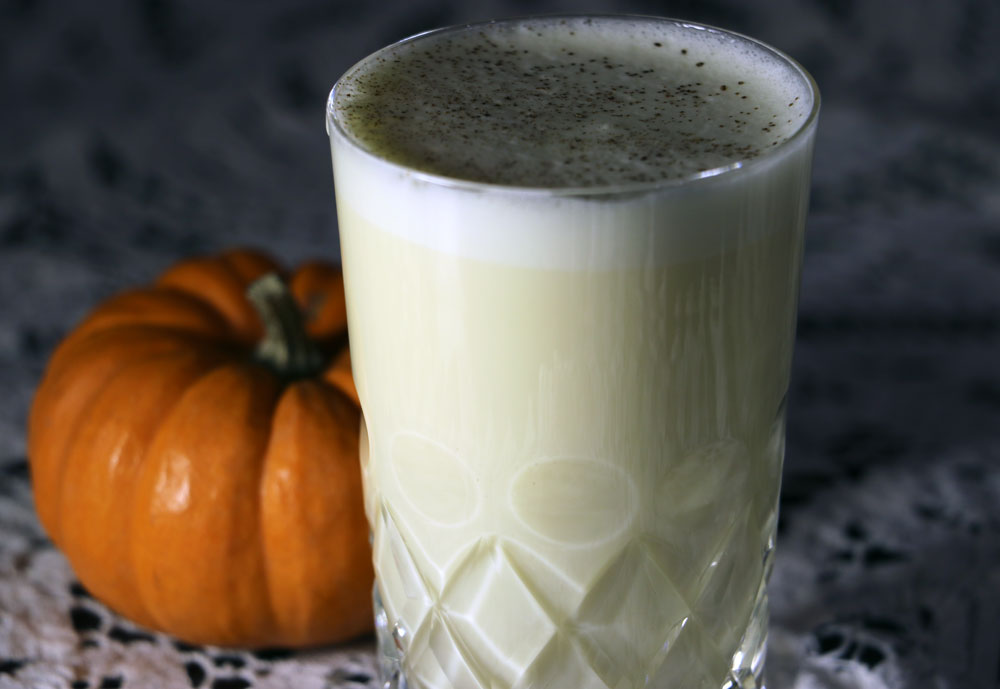 Spice up your boozy eggnog with pumpkin and spice and all that is nice! This fall twist on a classic holiday refreshment is perfect for a spooky treat or at a family gathering. Cheers 🙂
Ingredients
3 ounces Homemade Pumpkin Infusioned Vodka

One Fresh Egg

2 ounces of Cream

2 ounces of Filtered Water

2 Tablespoons of Powdered Sugar
Beat Egg

Crack the egg into a mixing glass and beat the yolk and white together. Then add the sugar and whisk both together.
Whip

Add in the cream, water and rum and whip everything together until a nice foam has formed.
Serve

Split the cocktail between two 6 ounce Delmonico glasses and dust with allspice. Enjoy!
Pro Tip:
When trying to get a perfect egg foam for a fizz style cocktail, try adding a …
Pony = 1 fluid ounce
Typical "shot" = 1-1/2 fluid ounces
Jigger = 1-1/2 fluid ounces
Bar Spoon = 5 ML or 1 Teaspoon
Splash / Dash = Approx. 1/4 Teaspoon
Dram = 1/8 fluid ounce