The Country Club Cooler
The Country Club Cooler didn't sound very interesting for a Fall evening. I'm certain my take might be different a couple months back when the temperature's were about 100 but, timing was not on my side with tonight's Mr. Boston's cocktail recipe.
This vintage drink appears to have first been published in 1914 by our old friend Jacques Straub. The script found on page 45 is identical to the 1935 version except for the quantities of each.
For his take on this high society themed refreshment, Leo Cotton appears to have erred on the booze side. Rather than the overtly sweet blend of equal parts Grenadine Syrup and French Vermouth that Jacques suggests, Cotton downplays the Grenadine and lessens the amount of Soda Water while doubling the amount of Vermouth called for.
Staying true to my goal of drinking my way through Mr. Boston's first edition, I decided to stick with the 1935 drink. Here is what I mixed up:
1 Jigger Noilly Prat French Vermouth
1 Teaspoon Rose's Grenadine
6 ounces of Soda Water
In my quest to learn more about the Country Club Cooler, I stumbled into Tom Bullock's cocktail book from 1917.
Tom was a well known bartender who happened to work at a respected country club while writing his recipe manual. I was surprised that the Country Club Cooler was not included but discovered a reference to "Country Club Style" which makes many appearances throughout the book. What Country Club Style was is not explained but as far as I could tell, it included a sweetener in the form of fruit juice, Rock Candy Syrup or Grenadine.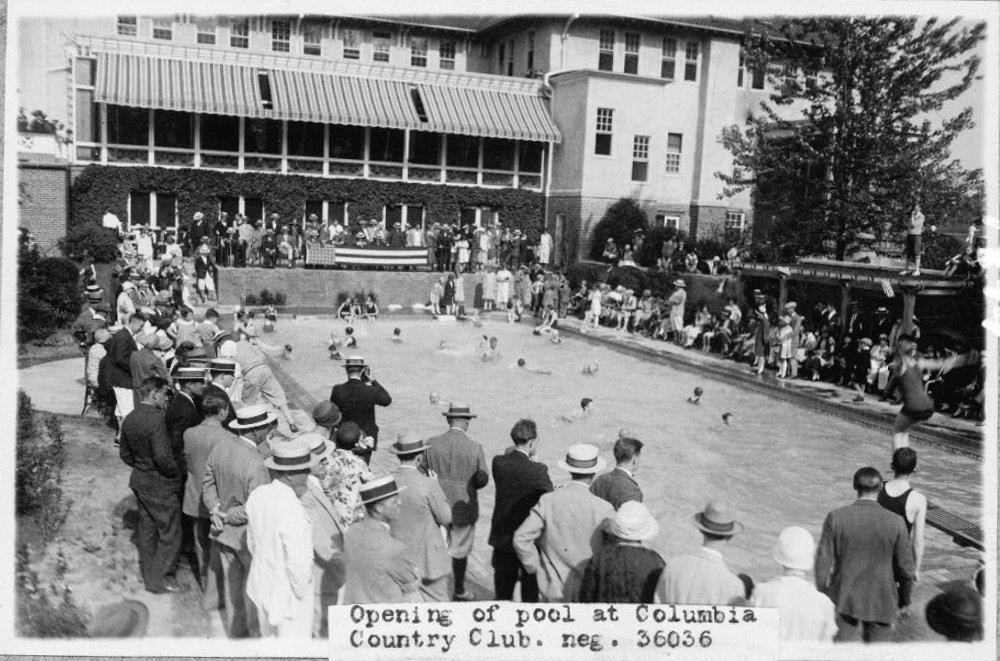 After mixing up our Country Club Cocktail the color was a lovely pale pink and the fizz gave the drink the appearance of Champagne. I was happily surprised to discover that the Grenadine didn't overshadow the Vermouth but rather enhanced it. In fact if I didn't know better, I may have guessed that I was drinking a  dry pink Moscato.
I didn't expect to like the Country Club Cooler, let alone enjoy it as much as I do. I really need to stop procrastinating drinks that don't look good on paper!