A copy of Mr. Boston Official Bartender's Guide inspired what I hope will become this years blog series.
Found in Ryan's grandmothers pantry, the 63rd edition published in 1988 holds 207 pages of cocktail recipes. I had dreamed on starting this cocktail adventure at the first of the new year but alas we been recuperating from the holiday rush and haven't gotten back into the swing of things.
The red, hard covered book is a common bar accessory but I wanted to know more about it's history and did some digging. During my quest for knowledge I discovered that the original 1935 publication had been republished and I knew I had to have it. My barely used copy arrived and I'm so excited to get started!
The first edition is a more manageable size at 157 pages. I decided to try this little experiment with from the beginning and see if I can indeed make my way through its entirety. Running a business and everyday life may cause me to miss a daily update or two but I'm up for the challenge 🙂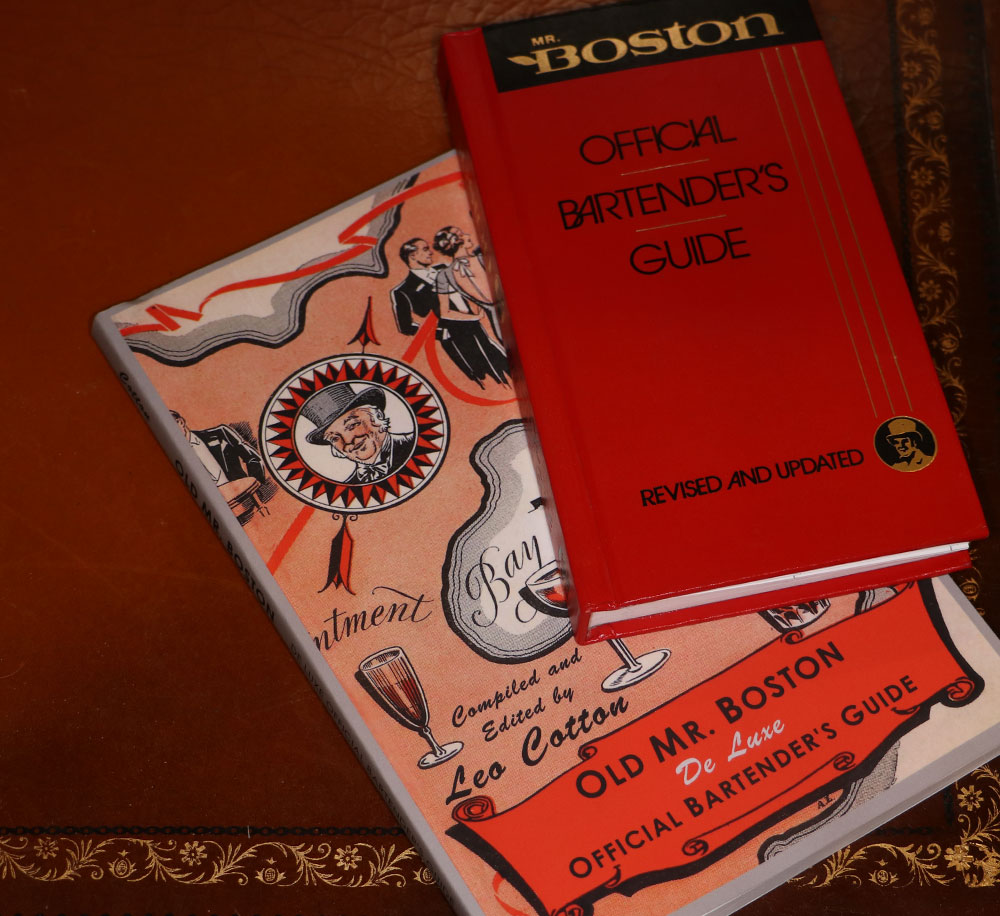 For those of you like me who have seen Mr. Boston or even own a copy but want to know more about it's history, here is what I learned…
Shortly after the repeal of Prohibition in 1933, a distillery named Old Mr. Boston set up shop and began producing a line of gin, bourbon, rum, various brandies, cordials and liqueurs.
Rumor has it that the spirits from Old Mr. Boston weren't great tasting and thus they put together a book of cocktail recipes to help drive sales. The reprinted original copy I have is filled with advertisements for Old Mr. Boston offerings of the time backing up the assertion that this book was indeed a marketing tool.
The forward boasts this to be "a cocktail book that would be authentic and accurate" as compared to "the inevitable avalanche of cocktail books" published as a result of repeal. Furthermore, the guide is stated to have been "compiled and edited in collaboration with four old time Boston Bartenders whose background and experience make them authorities on the correct ingredients to be used and proper manner of serving cocktails."
Shortly after my new favorite paperback arrived, I made way to the store to round up supplies for the first few recipes. The book is organized alphabetically so we'll have several days of Absinthe drinking ahead. Not a bad way to start the weekend!
The very first drink is the gin based Abbey Cocktail.
A small 3/4 oz creation, the Abbey notes the use of Old Mr. Boston Dry Gin as a base. Unfortunately, we couldn't get our hands on a bottle of Mr. Boston's Gin here in Las Vegas so we opted to try this recipe with our homemade Bathtub Gin No.6 instead.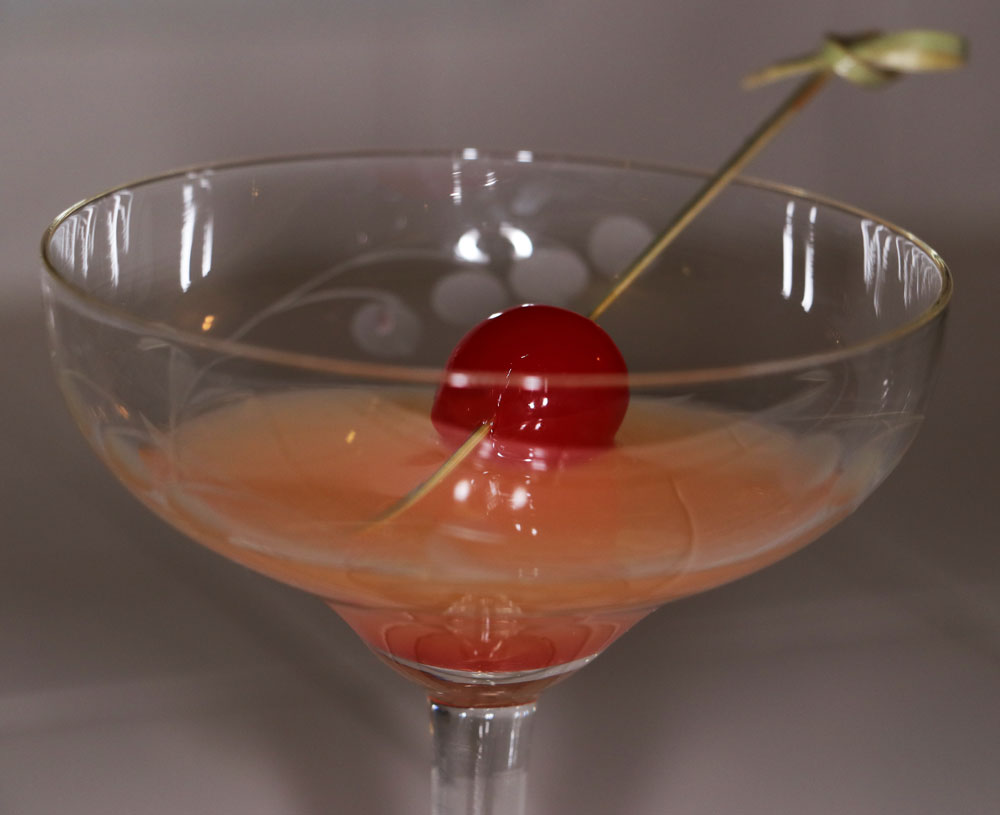 The Abbey calls for orange juice and in an effort to maintain authenticity I decided to juice a fresh orange rather than today's standard concentrate. Fortunately for me, the oranges I found were amazingly ripe and juicy.
A dash of bitters is the third element of this cocktail and being a orange base, Ryan and I decided classic Angostura Aromatic Bitters would work best.
The recipe is straight forward and dead simple with the exception of juicing an orange. The result was a pleasant gin forward drink. The orange added a light citrus note but didn't really sweeten the flavor. Maybe if we had used a commercial OJ the sugars would have been more pronounced.
The botanical notes of the bitters blended well with our gin and other than the bite of the gentian at the first sip, I'm not sure how much more the bitters truly added to the drink.
On a whim we added more of the left over juice to the cocktail to see if we would enjoy it more. Both Ryan and I decided that the Abbey is better with more juice but maybe we prefer our cocktails a little sweeter.
All and all, the Abbey Cocktail was very enjoyable and refreshing. It's relatively mild at only 30% ABV and perhaps a little on the small side for today's drinking. It honestly left Ryan and I wanting another round, perhaps we've become lushes!
Since we were both craving more, round two was inevitable and the Absinthe Cocktail did not disappoint…