We returned home from a visit to Indio, CA with a bag full of homegrown Grapefruits. At the time I thought I'd be trying these beauties in a cocktail sooner rather than later. They have been tucked away in the back of our refrigerator since February. You read that right, they are more than 5 months old! I figured these babies would be long gone when opening one up for today's Mr. Boston's recipe but I decided to take a look see before heading down the hill to our neighborhood market for another one.
The outer shell was still firm, bright yellow and other than a little browning here and there, they look good as the day we brought them home. I sliced one down the center and the flesh was still a lovely light pink, no mold or rot to be seen. Braking out the handy citrus juicer, I went to work on half the Grapefruit to extract the needed 1-1/2 ounces of juice for Mr. Boston's Blinker Cocktail. Apparently Ryan's 90 year old Great Aunt Erma has a green thumb because these are some really good Grapefruits! Not to mention like her, the fruit has aged very well 🙂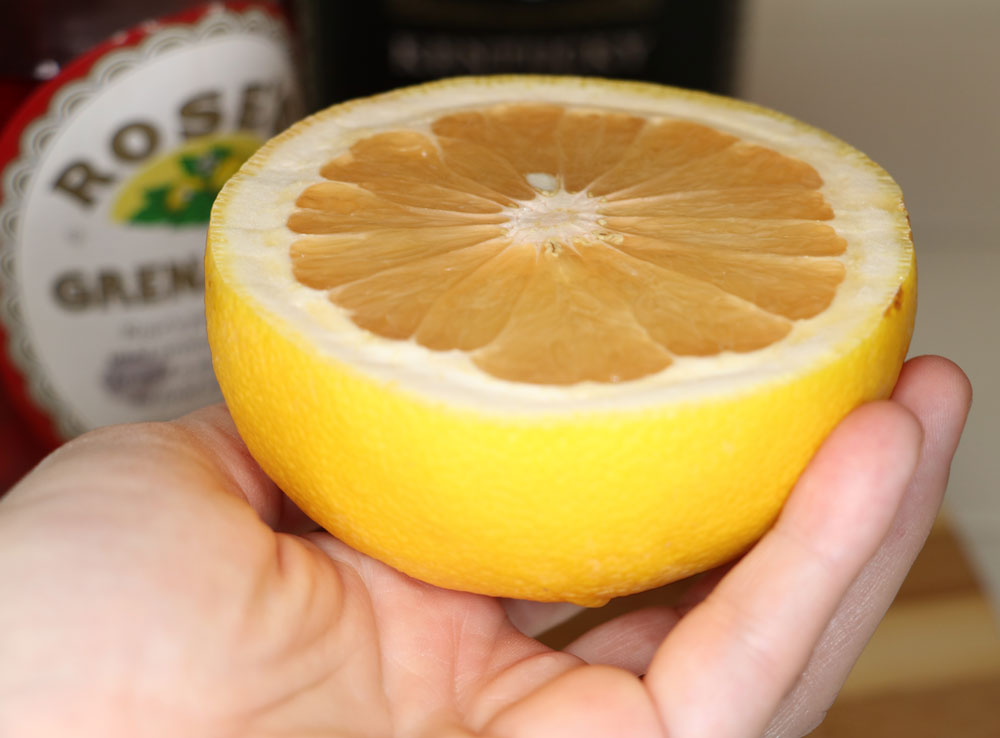 Grapefruit is such a tart flavor, I wasn't sure how well it would go with the Bourbon and Grenadine combination the Blinker Cocktail is known for. Not surprisingly, Mr. Boston's recipe calls for Old Mr. Boston's Whiskey which we long ago decided was likely high proof Bourbon.
The purported "original" Blinker recipe hails from Patrick Gavin Duffy's 1934 'The Official Mixer's Manual' and calls for Rye verse Bourbon. I happened onto Duffy's recipe just after mixing up the Mr. Boston's version and noticed I goofed up on the amount of Grapefruit juice. While I read the recipe as 1 Jigger of juice, it is actually 1-1/2 Jiggers (2-1/4 ounces). Darn those silly editors!
After tasting my Blinker attempt, I think the drink is perfect as is. Not too tart and not too sweet. Neither the syrupy Grenadine or the pucker inducing fruit juice overshadows the Bourbon either. It is a really good cocktail! The Grapefruit juice adds a bitter note that mimic's Angostura Orange, it is very nice indeed.
Of course I had to try a proper Blinker Cocktail to get the full experience. I didn't want to get too sloshed at 3:45 in the afternoon though, so I made this one a tiny sample size. If you call tiny a half portion 😉
I didn't expect this drink to get any tastier, but it did! Did didn't hurt that I'm a Rye fan, but bias aside, the added Grapefruit juice and the bite from the 100 proof Rittenhouse Rye was amazing together. Definitely a must try if you haven't already.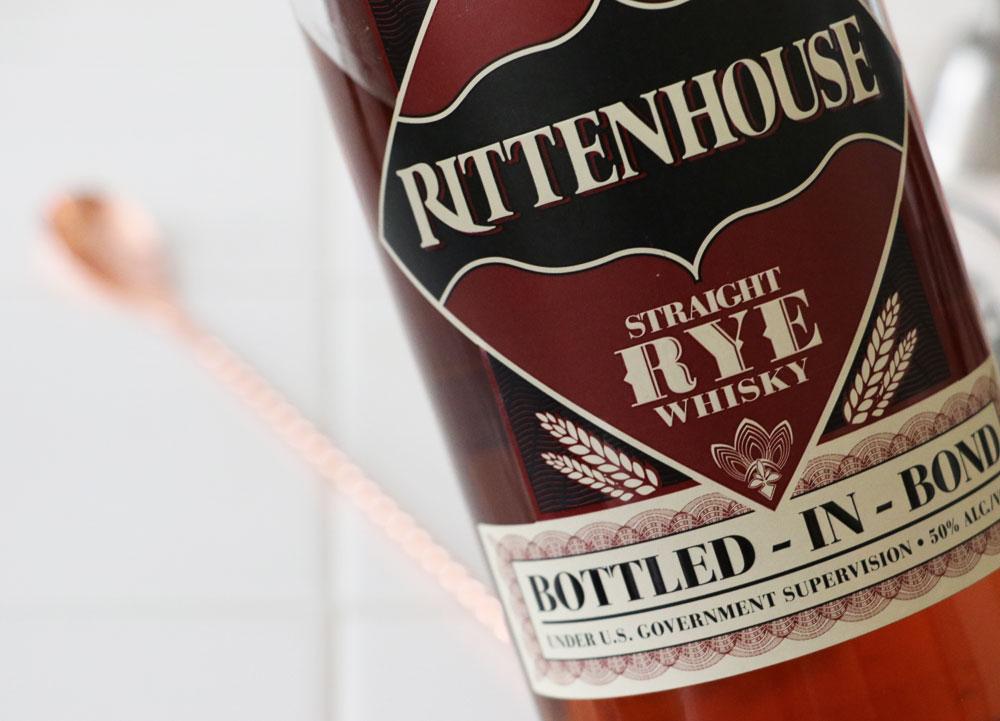 In addition to being a really nice tasting drink, the Blinker is a beautiful color! This would make a wonderful summer picnic or wedding cocktail.
Usually I find Whiskey to be too heavy for summer drinking (Mint Julep aside). The Grapefruit juice is refreshing and since the drink is meant to be served with a large ice cube, the cocktail stays nice and cold all the way through without becoming over diluted. If ever there were an adult lemonade stand on a hot summers day, I'd nominate the Blinker as a signature offering. This one gets 4 thumbs up!