The mysteries continue with today's Bull-Dog Highball.
First published in Harry Craddock's Savoy Cocktail Book circa 1930 as the Bull-Dog Cocktail (note the hyphen),  Leo Cotton saw fit to publish the same recipe as a Highball five years later.  Name aside, the two drinks are identical right down to the amount of ice to use,
Put 2 or 3 lumps of ice into…
Unlike last night's Bulldog, the Highball version incorporates fresh orange juice and Ginger Ale into the mix. I'm so glad this drink is not an encore of yesterday, I don't think I would have been able to down another citrus bomb!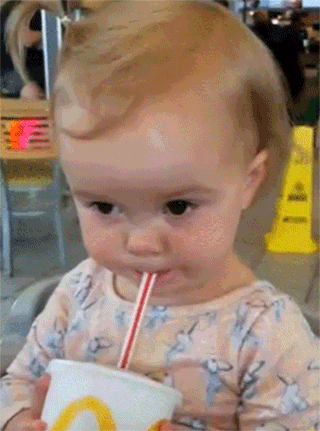 Historically speaking, I have no idea why Harry's only Bull-Dog titled recipe is completely different than those published before and after of his book. I can only assume he found the 1917 version to be as unpleasant as Ryan and I did.
Having just brewed a fresh batch of Ginger Beer shortly before our trip to New Orleans, I decided to put it to use in this Mr. Boston's recipe. For all intensive purposes, the Bull-Dog is a take on the Moscow Mule. Plus wouldn't you want a bite for a drink named after a famed dog of war?
Because our Ginger Beer contains alcohol, my Bull-Dog cannot technically be called a "Highball". With that, I think I shall say I'm officially trying Mr. Craddock's drink as it is a cocktail 😉 It really doesn't make a big difference either way, I just take pride in trying to be accurate.
The next challenge was choosing the Gin to pair with the Ginger Beer. We've collected several options over the years including:
Hendricks
Beefeater 24
Tru Organic Gin
Empress 1908
Our homebrewed Gin No.6
I've only  tried to mix up a Dry Gin based Mule cocktail once before. I can't recall the brand of spirit I used, but the drink must not have turned out very well. If it had, I'm positive more Gin Mules would have been enjoyed since then.
In search of the perfect pairing, I mixed up mini cocktails using 1 teaspoon of each Gin option with 1 ounce of Ginger Beer (1 to 6 ratio). No need to waste good ingredients if they don't compliment each other I say!
Our first round concluded that the Ginger Beer worked best with a strong flavored Gin. Our homemade brew won the first go. To be fair, we mixed the mini's up again with Canada Dry Ginger Ale. This time Hendricks was the winner.
I decided to make full rounds of each winner with the juice of half an orange. The recipe calls for 1 full orange but it was brought to our attention that oranges were smaller in 1935 so I figured 1/2 would do.
Not knowing what size a lump of ice was, I grabbed 4 cubes for each highball glass. Adding in 3/4 ounce of Gin and 4.5 ounces of Ginger, both recipes say to serve the Bull-Dog with a spoon.
The final results are… we both liked the homemade Ginger Beer better than the commercial Canada Dry version. The orange juice and ice melt seems to have masked both Gins. I thought I noticed a hint of Cardamom in the cocktail featuring our home brew but as I sip the Hendricks, I get nada.
Don't get me wrong, this is a very refreshing beverage. I enjoy them both.  But, for me, I like to taste the botanicals in my Gin. Call me weird. I preferred both versions better before adding the juice.
Tonight's Bull-Dog blows last nights out of the water. I think this one should be crowned king.