I have the best husband in the world! To commemorate my Mr. Boston's series, Ryan found and purchased me a first edition print of my 1935 cocktail book.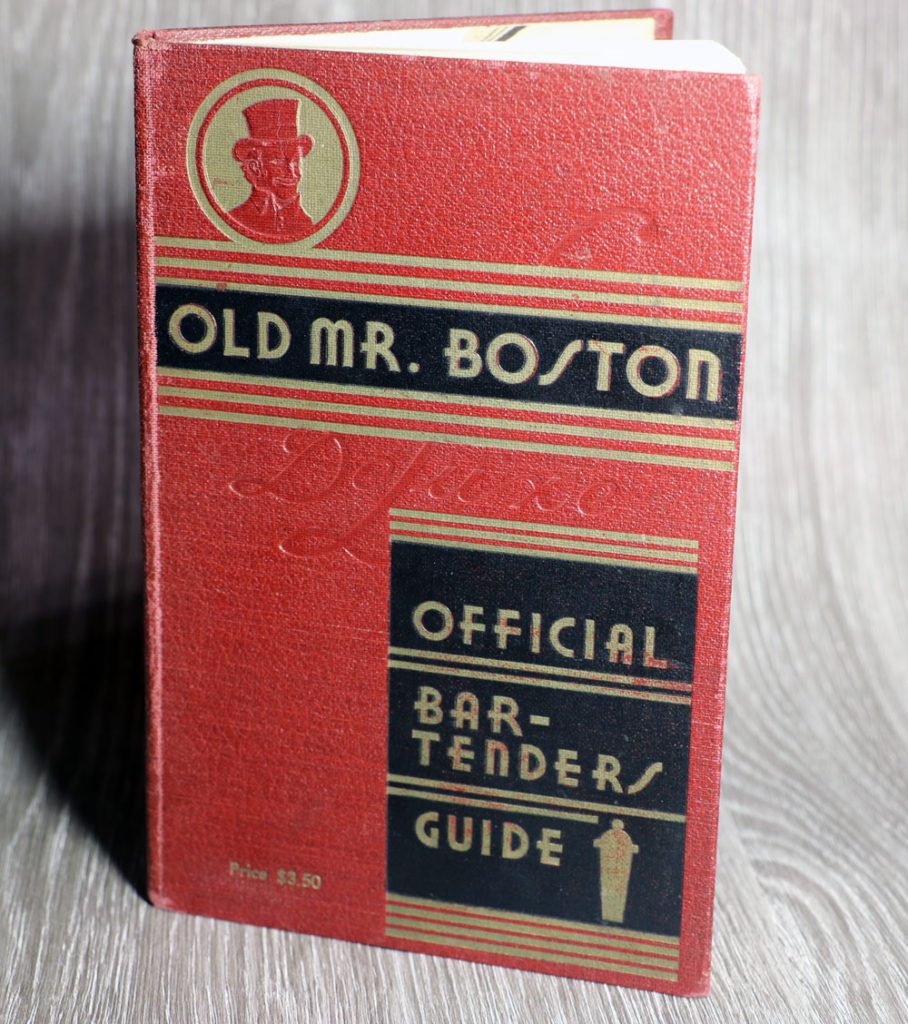 My book arrived today in near perfect condition. Any imperfections this 82 year old book has appear to be the result of the way books were printed back then. A couple pages are crinkled and others are crooked, I love the charm!
The other difference between my reprint edition and the original is that the interior pages were once printed in color. I was surprised that such a vintage print was colorized as that is usually an expensive add-on in the press world.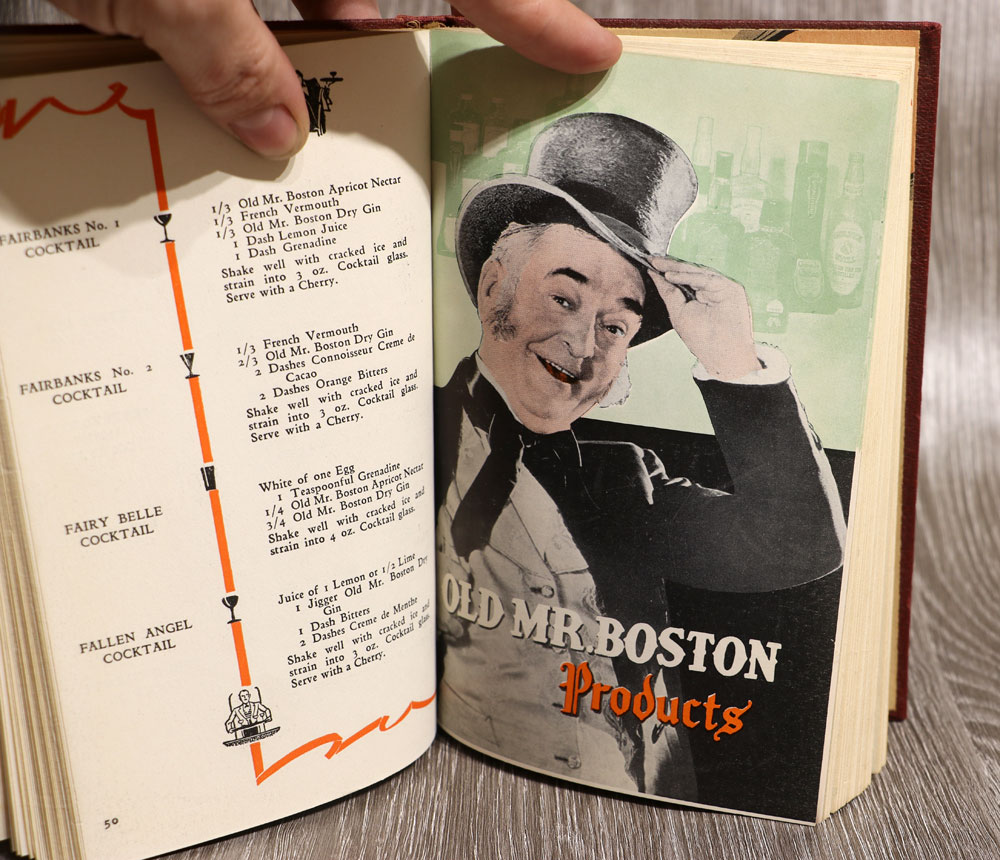 Back in 1935 the first Mr. Boston's Bartender's Guide was sold for $3.50 – that is $63.06 in today's money! It's actually more than Ryan bought it for.
I will continue to use the reprinted version to keep the original safe from spills. Now I don't need to be worried about making notes in the book if I want to 🙂
The Clover Leaf Cocktail appears to have been the brainchild of Jacques Straub in 1914. Unlike the recipe published by Leo Cotton several years later, the original Clover Leaf is identical to the Clover Club cocktail. This would be the only Clover titled drink Jacques would publish and Harry Craddock continued the traditional formula in his 1930 Savoy book.
I have no clue why Mr. Cotton decided to deviate from the script but I like it. Any drink with Italian Vermouth in it is OK in my book.
There was concern that the juice of 1/2 a lemon would be odd with sweet Vermouth but I had to give it a go. However, I did opt to slowly add the lemon juice to find the perfect balance as the 1908 Clover Club recipe suggested.
The final recipe we mixed up consisted of:
1 Jigger of Hayman's Old Tom Gin
1/2 Jigger of Antica Formula Vermouth
1/2 of an egg white
1/4 ounce fresh squeezed lemon
1/4 teaspoon of Grenadine
I mixed the ingredients less the egg white first to double check the lemon ratio. Once I had the Vermouth, Gin and lemon juice nailed down, I added the Grenadine. Honestly I liked the drink better before the syrup was added.
Thankfully the egg white suck up that extra sweetener and left the parts of the drink I loved behind. The mint sprig on top adds a nice aromatic element to this cocktail. I must say, I liked the Clover Leaf cocktail better than the older Clover Club recipe. I think it was the Vermouth that did the trick.
This is one drink I can see myself enjoying again sometime.