I really wanted to test the proof on that 4 year old apple cider but, we forgot to look for the dang hydrometer at the shop and now I'm too tired to go fetch it… oh well!
Another round of cider is called for in tonight's Mr. Boston's 1935 Cider Cup No.2 recipe. If you recall, from last night, I believe that the original Cider Cup Cocktails were "improved" by Harry MacElhon during Prohibition. The recipe I'll be telling you about tonight mirrors that which was published by Mr. MacElhon in 1923.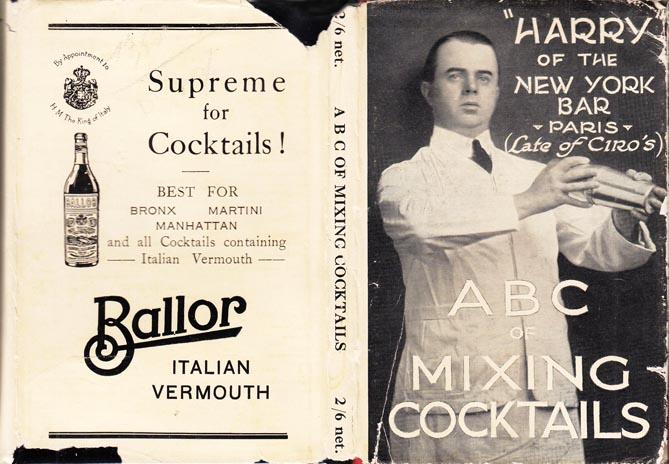 Naturally, Leo Cotton switched the standard Brandy for Old Mr. Boston's Apricot Nectar. Otherwise, the recipe remains true to the 1923 script. While Harry didn't specify, Leo decided that this recipe was meant to serve 4 people. It is rather boozy. Since we'd been trying out various Absinthe cocktail before delving into the Cider Cup No. 2, I decided it would be best to scale this one down too 🙂
Our Cider Cup No. 2 looked like this:
 1/2 ounce Laird's Apple Jack
 1/2 ounce Apricot Brandy
 1/2 ounce Orange Curacao
 1-1/2 Homemade Apple Cider
 1-1/2 Soda Water
After posting last night's Cider Cup I found another reference that noted a "split" to be 6 ounces. I gave that a try tonight and after dividing everything by 4, it came to the 1-1/2 ounces noted above.
Ryan and I enjoyed tonight's Cider Cup more than last night, it had a lot more flavor. I'm still not sure this would be either of our go-to drink. But, if you're looking for something refreshing to sip on a hot Summer's day, give the Cider Cup No. 2 a go 🙂 As Ryan coined, it's a Summer porch sipper.