Since Ryan and I needed to drive to Southern California to pick up a bottle of Kümmel, I decided I should start a list of all the ingredients we'll need to finish our Mr. Boston's experiment. After skimming the book I discovered that there is a lot we still need! More than that, some of what we need, namely the Amer picon, isn't sold in the United States anymore at all 🙁
By the end of my list making I identified 17 bottles of hooch required to finish the book. Needless to say this is going to be an expensive project indeed!
Many of the liquor's are new to us and some are only available at the same Southern California shop where our Kümmel bottle is located. It's a good thing I made the shopping list before the long drive south. Apparently spirits can't be shipped to private parties in Nevada so travel is the only way to get our hands on these elusive spirits.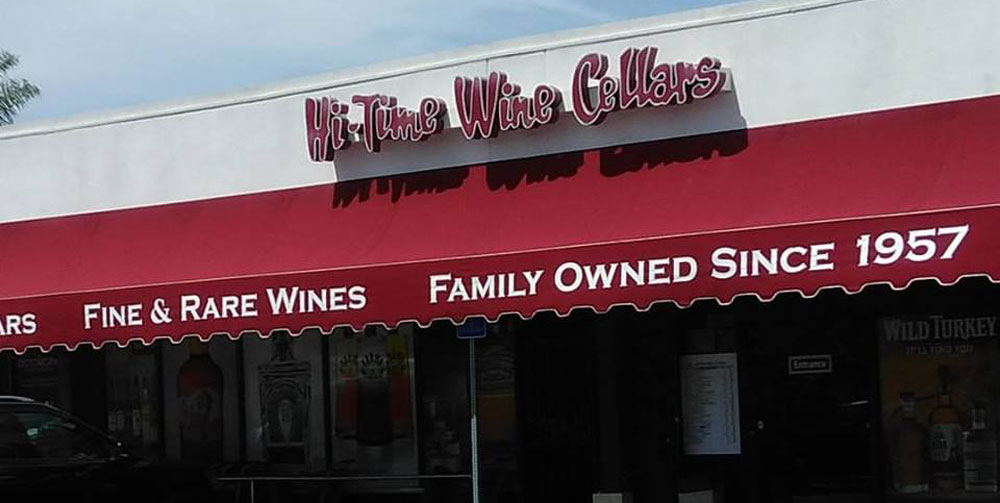 After enjoying some fun in the sun for the Easter weekend, we made our way to Hi-Times Wine Cellars in Costa Mesa, CA. Our list in hand, we managed to locate 5 of our 17 bottles plus a few we were running low on. All totaled our adventure set us back nearly $400 but they were some of the pricier items on the list.
From the moment I learned of and looked into Kümmel, I was excited to find out what it tasted like. Not a patient person by any stretch of the imagination, I set out to try at home with what I already had on hand.
Described as a caraway forward liqueur with sweet anise notes, I envisioned a cross between Aquavit and Sambuca. I really enjoyed the resulting combination! Being a strong flavor, only a dash of Sambuca was needed so as not to obscure the caraway in the Aquavit. When paired with Scotch, the resulting cocktail was, in my opinion, perfection. I put the recipe up here for those of you who would like to give this little number a go. I call it The Treaty of Perth.
Mr. Boston's first Kümmel recipe is dubbed Allies Cocktail. The book calls for two dashes of Russian Kümmel in addition to French Vermouth and Old Mr. Boston Dry Gin. As the only Kümmel I could locate within driving distance is a German version by Helbing, we have to work with what we got though I'm dying to know if there is a difference between German and Russian Kümmels 🙂 Jared Brown has a great article about the history of Kümmel if you'd like to learn more about the spirit.
Helbing's Kümmel is a German liqueur said to have been developed around 1836 crafted through the "distillation of selected caraway seeds." Since the production of this bottle of Kümmel uses distillation of herbs rather than maceration, the resulting drink is clear. While caraway is a prominence aroma when the bottle is uncapped, it also has a strong smell of Ether about it. It doesn't seem as refined as the bottle of Linie's Aquavit I used in my initial experiment.
The flavor borders the boring zone for me. It is pleasant, not too heavy on herbs or sweetness but just lacks the oomph I'd built up in my head. I taste the caraway and Ryan thinks it has mint but I'm not getting much in the anise department. At 35% ABV it isn't a strong drink compared to Gin's 45% but more than double the Vermouth's 16%.
We drove back from Morro Bay, California last night and got in around 8 PM but both of us were clambering to try the Allies Cocktail out after the long drive. Too tired to take a photo, the drink was assembled using our Bathtub Gin No.6, Dolin's Dry Vermouth and the Kümmel then enjoyed immediately.
Usually our Gin blend is a lovely addition to the Mr. Boston cocktails we've tried thus far. This time however, the pronounced herbal notes in our Gin No.6 blend were too strong for the delicate flavor of the Kümmel. With that in mind, tonight's redo included Bombay Sapphire's London Dry Gin.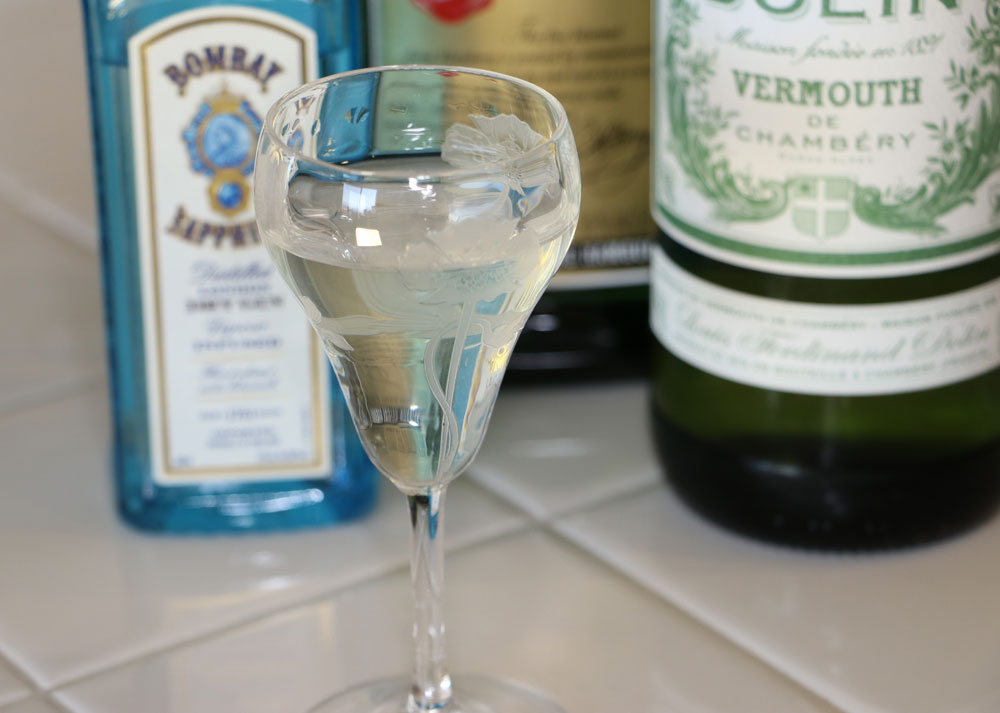 This new attempt made for a more balanced cocktail with the juniper aromatics at the forefront and the Vermouth taking the lead in the flavor. Unfortunately, no matter how many times I tried to taste the Kümmel I got nothing. Like any good ally, the ingredients for this cocktail meld nicely while some take more notice than others. The end result was good but didn't wow me so much. Since it is a tiny 1 ounce cocktail there is plenty of room to try another this evening. I'll let you know how that goes tomorrow night. Prost!