My high hopes to keep up with my Mr. Boston's blogging were thwarted by all the amazing events at this years Tales of the Cocktail. While I had truly planned on taking an hour or two out of my day to share with you the wonders of the cocktail world, I also wanted to experience all that Tales had to offer. I'm very glad I did 🙂
The next 1935 cocktail recipe in the series goes by two names. I have no idea why Leo Cotton decided to publish two identical recipes with two different names but I suppose it saves me a drink and might help me catch up after 5 days off.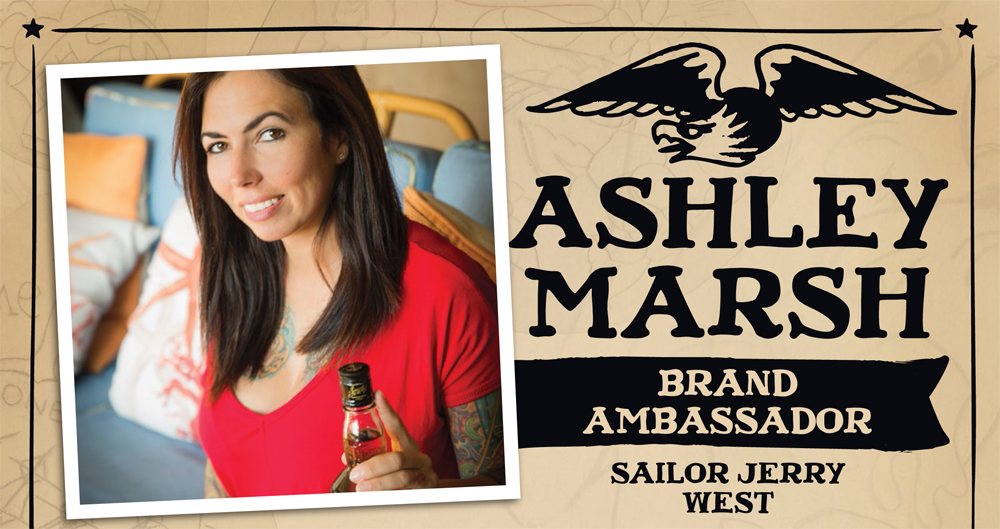 In anticipation of learning more about Sailor Jerry's Spiced Rum, I asked Ashley Marsh (Sailor's Brand Ambassador) to help me with the Brown Cocktail (also known as the B.V.D. on the next page of the book). Here at home I would likely have mixed this recipe with the spirits available around 1935… probably Bacardi Rum and Dolin's Dry Vermouth. Ashley took the experiment to a whole new level and we were so impressed by her attention to detail and willingness to go that extra mile to really show off what Sailor Jerry's Spice Rum could do.
Instead of simply mixing other spirits from within the William Grant and Sons brand family, Ashley really took on this challenge and tested the recipe with a variety of Gin and Vermouth combinations to help Sailor Jerry's Rum shine. After much trial and error, Ashley's favorite take on the Brown / B.V.D. cocktail consisted of:
1/3 ounce Martin Millers Gin
1/3 ounce Martini & Rossi Sweet Vermouth
1/3 ounce Sailor Jerry's Spiced Rum
Realizing we would probably like to try the traditional dry vermouth recipe and compare the two drinks, Ashley mixed us up two B.V.D.'s. The second cocktail replaced Martini & Rossi's Sweet Vermouth with Dolin's Dry.
httpss://youtu.be/G4rh9NPHmUw
Tasting both renditions side by side, I'd have to say that I agree with Ashley's choice. I must admit I'm partial to sweet Vermouth over Dry though.
We arrived back in Las Vegas around midnight last night. As I sat down to put together today's musings, I realized that while we captured great video of Ashley's B.V.D., we forgot to take any stills. Another go was in order to get the shot I needed for the feature image today.
Ryan scored a bottle of Beefeater 24 at Tales and I thought I'd try out this recipe with it verses our homemade compound Gin No.6 – for Vermouth I used Dolin's with the Beefeater and Antica Formula with our Gin. Both cocktails used Sailor Jerry's Spiced Rum.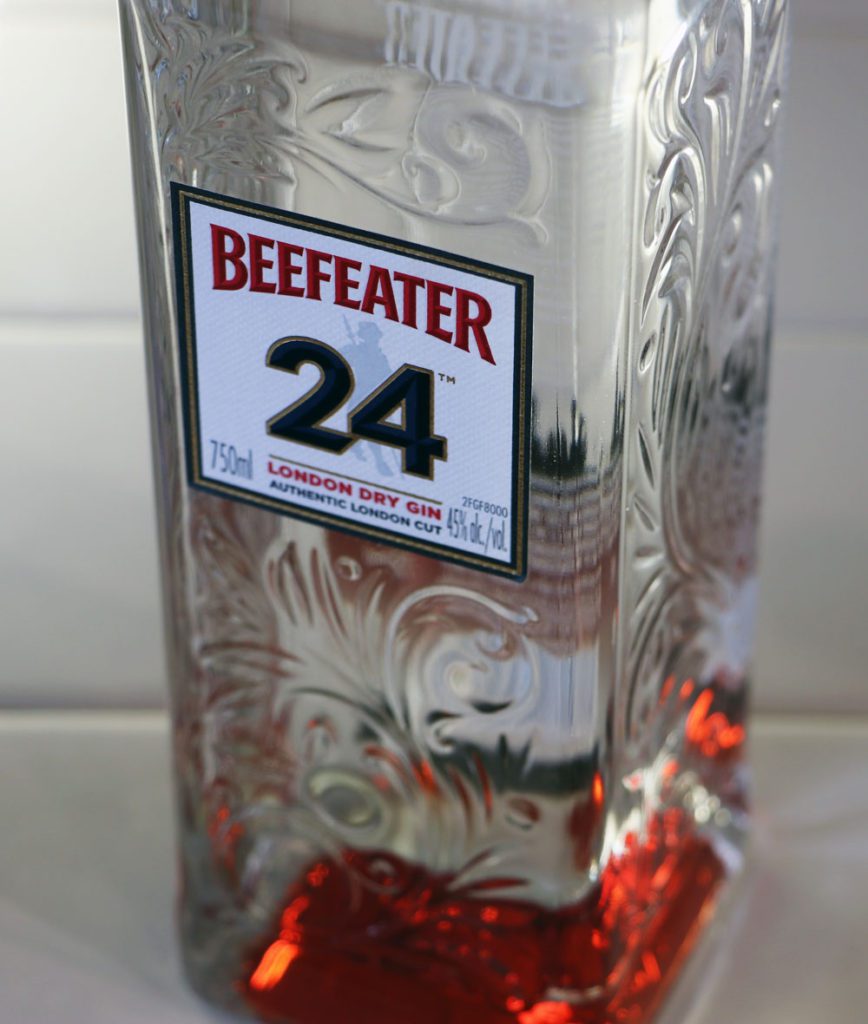 I thought that the Beefeater's version was quite nice. The Dolin's was heavy but the botanicals of the Gin worked well with Sailor Jerry's. Unfortunately, there is no beating Antica Formula. I think I'm addicted.
This is a strongly flavored Vermouth so our equally strong Gin worked well with it. I'm not sure if the Beefeater would have held up, I'll need to try that out when I have more time. Sailor Jerry's worked really well with my second attempt so I scaled it to full size and am enjoying it as I type away.
My final thoughts on this cocktail involve the ever lingering question, what's in the name?
Ashley spend some time digging around to solve the mystery but turned up empty handed. She found some conspiracy theories but no hard evidence.
In my search I uncovered Hugo Ensslin's 1917 version. The recipe is identical to Mr. Boston's 1935 but called out Bacardi Rum and El Bart Gin. Jacques Straub published a Brown Cocktail in his 1914 book 'Drinks'. Fittingly, the oldest version I found asks Rye Whiskey, which makes since as it is a brown spirit. His recipe is as follows:
1 dash Orange Bitters
2/3 Rye
1/3 Dry Gin
The world may never know where the B.V.D. got its name or why Leo Cotton changed the Brown Cocktail recipe in favor of publishing two B.V.D.'s. Still, it's fun to try and solve the puzzle.