In anticipation of last nights Mr. Boston's recipe, Ryan and I stopped off at Trader Joe's to pick up a pack of fresh raspberries. Following a tasting spree of delicious goat cheese, wine and even ice cream with coffee syrup, we made our way home to get the cocktail experiment started.
Since our homemade raspberry syrup had been a winner for the Albemarle Fizz many cocktails ago, we decided to see if we could do it again.
At the time of the Albemarle, we only had frozen raspberries to work with for our homemade syrup. I figured fresh would be even better but alas, it wasn't so.
As we did on the first attempt, we placed the rinsed berries into a fine mesh strainer and smashed the fruit to separate the juice and seeds. While mashing, we rinsed the mushed berries with simple syrup to capture the juice that was still trapped in the pulp.
Stirring the mixture thoroughly, we gave our raspberry syrup a taste and to our dismay, it wasn't what either of us were hoping for. Ryan described it as grass and thought he may have over mashed the berries and released some of the oils of the seeds by mistake. Being a raspberry lover, I didn't think it was as bad as grass by any means but it wasn't great to be sure.
We decided to proceed anyway and mixed up Mr. Boston's 1935 recipe for the Belmont Cocktail as instructed. Well sort of…
The egg white foam always comes out fluffier with a dry shake before adding ice. While the Belmont Cocktail does not contain egg white, we had hoped that the 1 ounce of cream required would also benefit from a dry shake.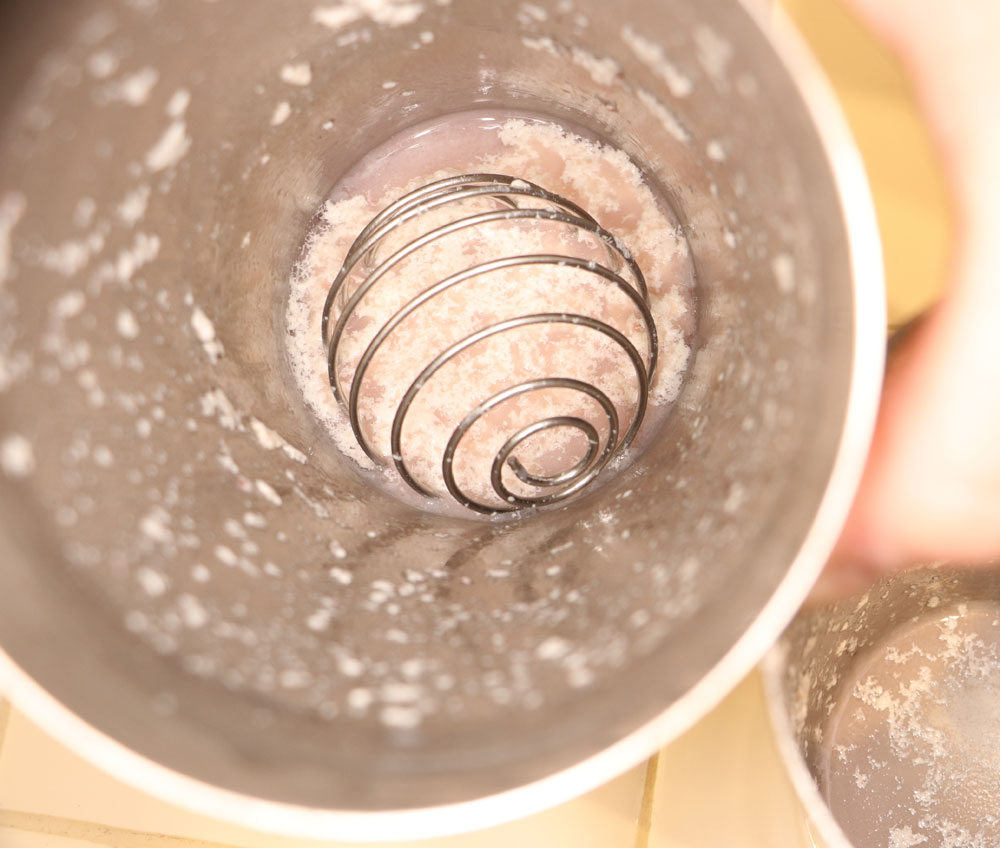 An ounce of Tru Organic Gin, 1/2 ounce of our homemade syrup and the cream went into the shaker with the mixing ball. After a quick shaking, the resulting cocktail looked utterly disgusting!
What should have been a delicious, creamy drink looked like a curdled nightmare 🙁
It really was yucky but of course I needed to take a picture as proof!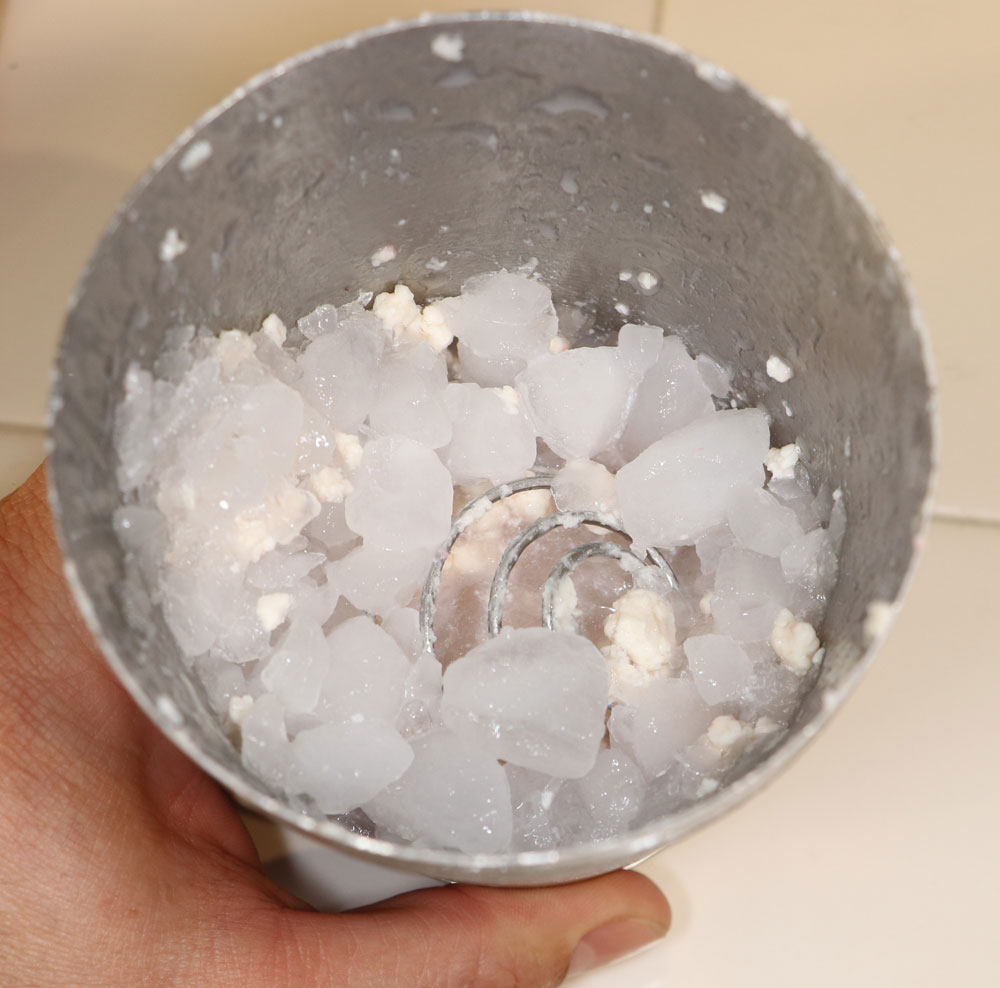 Our failed attempt did have a silver lining though as we were able to taste test the ingredients and decided that Tru Gin wasn't the best fit with the homemade raspberry syrup.
After cleaning all the utensils, attempt two went much smoother.
This time we opted to use our DIY compound Gin as it seemed to complement the syrup better. Ryan shook the cream and raspberry syrup without ice which yielded a lovely light pink liquid.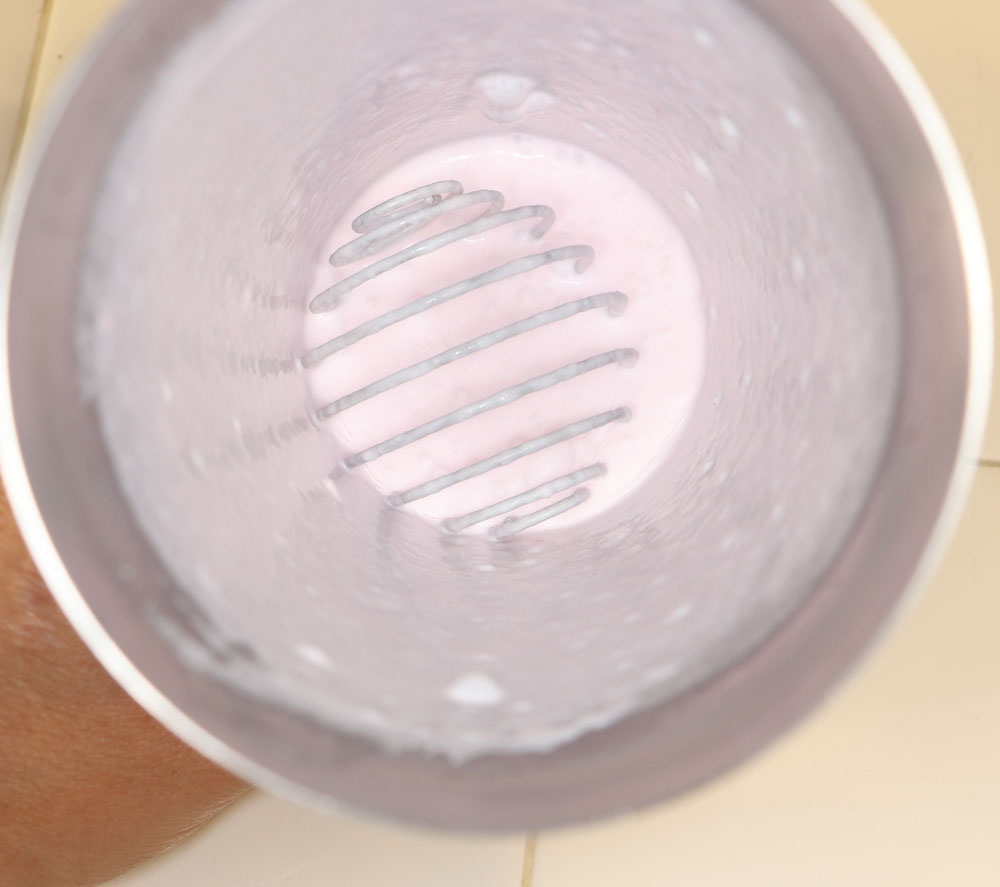 Then the Gin and ice were added to the shaker and everything mixed beautifully. It was so much better!
The Belmont Cocktail was strained into the 4 ounce cocktail glass Mr. Boston's insisted on and we decorated it with a large Spearmint leaf from our cocktail garden and a fresh raspberry dusted in cane sugar. It was lovely.
Flavor-wise, the presentation was better than the drink so we mixed up baby size Belmont's with imitation raspberry syrup for comparison.
The color was an atrocious hot pink, but the taste was much improved. It isn't that the fresh raspberry syrup was bad as much as it was boring. The bottled version brought more oomph to the finished drink. To our surprise, the Tru Organic was a slightly better fit for the bottled syrup. I didn't expect that after our Beauty Spot comparison.
All and all, the Belmont Cocktail is good but a bit too heavy on the cream. It wouldn't be my first pick but it definitely isn't at the bottom of the list either.