The oldest recipe for tonight's Casino Cocktail that I could uncover was published in Hugo Ensslin's 1917 'Recipes for Mixed Drinks'.
Calling specifically for Old Tom Gin, I decided to grab a bottle during our liquor run yesterday.
Ryan and I have not had the pleasure of trying an Old Tom style Gin yet and I was excited to see what makes Old Tom different to the London Dry version.
Total Wine only offered one Old Tom brand distilled in England by Hayman's. Thankfully this brand came highly rated.
As soon as we made it back to the house, Ryan cracked open the newly purchased bottles and tasting ensued. It only took one sip to fall in love with Old Tom Gin!
Like our homemade compound Gin No.6, Hayman's spirit offers strong botanical notes in addition to the traditional Juniper Berries. As I'd often heard of the Old Tom style, this Gin is sweeter than a London Dry. Not syrupy sweet rather, I suspect this Gin is naturally sweetened by the botanicals used in addition to the Juniper. If you haven't given Old Tom Gin a try yet, you need to. Seriously, I can't say enough good things about it.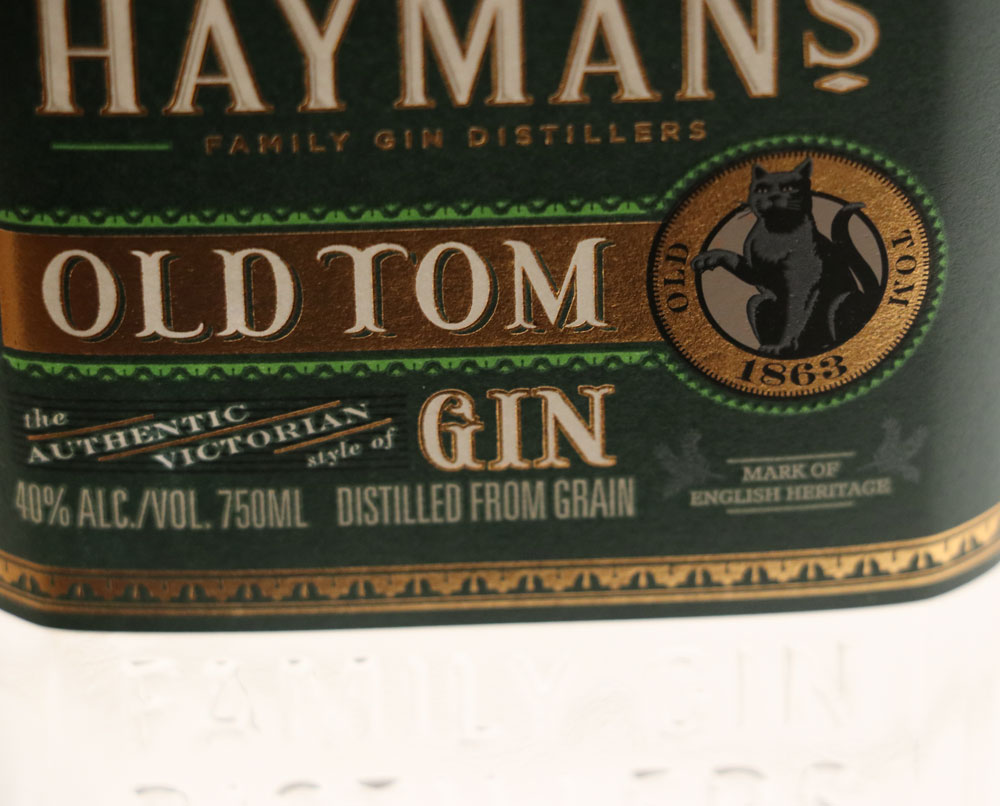 I wracked my brain trying to figure out what the significance of the name "Casino" was.
Living in the land of the Casino, I naturally thought of the Las Vegas Strip. The town is older than many people realize, founded in the early 1900's, but I have a suspicion that Atlantic City was most likely the inspiration.
The New Jersey resort town was documented in HBO's Boardwalk Empire, as having a thriving gambling scene circa 1919. However, it appears that the gaming wasn't legalized on the Eastern shore until the 1970's. Here in Nevada, gaming was re-legalized after a 20 year ban in 1931. Neither scenario matches to Ensslin's 1917 recipe. Yet, Hugo did work in a NYC bar during the time of his publication so I'd suspect Atlantic City played a role in the drinks creation.
There was a wiki for an Italian casino which opened along Lake Lugano in 1917. Maybe that had something to do with the drink? It does incorporate Italian Maraschino liqueur… hummm
Never the less, the Casino Cocktail is a Gin forward cocktail if ever there was one. But I think the use of Old Tom Gin is what makes this a spectacular drink. I'm sure you could mix up a Casino with a London Dry or a Genever, but I don't think it would be a fantastic as it is with Old Tom.
The recipe I went with is:
1-1/2 Jiggers of Hayman's Old Tom Gin
1/4 teaspoon fresh squeezed lemon juice
1/4 teaspoon Luxardo Maraschino Liqueur
1/4 teaspoon Angostura Orange Bitters
Even if you're not a huge Gin lover normally, I think you'll like Old Tom Gin. It isn't as woody as Gin can be. The Juniper is still front and center, but the other botanicals enhance the spirit. If you're feeling adventurous or simply like Gin, give Old Tom and the Casino Cocktail a try. You won't be disappointed.